5 Top Montreal SAAS Startups to Watch in 2022
There's never been a better time for launching one of the next top Montreal SaaS startups. Not only is the Canadian government working hard to prioritize the growth and development of startups, but Montreal is the perfect environment for Software-as-a-Service companies to thrive.
Montreal has such a vibrant, culturally rich community of entrepreneurs who require excellent SaaS providers, meaning that developing your SaaS startup in Montreal is indeed ideal. Here are the top Montreal SaaS startups worth keeping an eye on in 2022.
1. Vanilla – open source forum software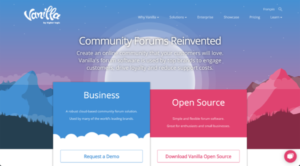 Vanilla is an exciting company focused on harnessing the power of community interest. To be truly effective, a community platform must understand how to incentivize member engagement in a way that works for your business. So, Vanilla works to increase brand loyalty and improve how customers share information about your brand. Founded in 2009 as an open-source project, their cloud system now helps many top brands build their communities worldwide.
2. SociableLabs – refer a friend programs with guaranteed ROI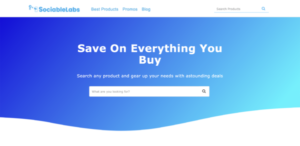 We all know that keeping your product high on search lists and shopping guides is crucial for long-term success. SociableLabs is committed to streamlining your searches so that you're only a short click away from the product you're searching for. In addition, SociableLabs uses research-based strategies to provide shopping guides that offer reliable reviews of your desired product. Their goal is to allow our clients to save valuable time and effort by collecting only the best products.
3. OfficeVibe – bring out the best in your team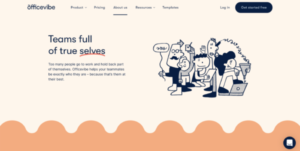 Keeping your remote employees happy has never been more critical. OfficeVibe boasts a platform designed to improve company morale and encourages your teammates to "be exactly who they are" in the workplace. With the growth of remote work, your business needs help keeping everyone unified and excited about their jobs. OfficeVibe is ready to help you keep your team closer and more efficient than ever.
4. Mantle – plug & play solution for businesses to adopt blockchain technology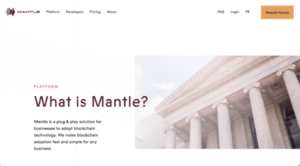 Blockchain is a new and innovative technology that many startups have sought to incorporate into their workflow. Mantle is an exciting business that offers a user-friendly, plug-and-play solution for companies that would like to explore the power of blockchain technology. In addition, Mantle strives to make blockchain and other emerging technology accessible and simple for growing businesses across multiple industries.
5. Moast – create instant distributed social retail networks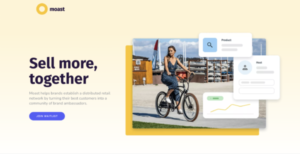 Last but certainly not least, the top Montreal SaaS startups on our radar these days is Moast! Moast allows brands to get their products in front of their customers, wherever their customers are shopping from. People shopping for high end and expensive products are more likely to purchase when given the opportunity to experience the product in person and to speak with happy customers beforehand. Not all brands have the bandwidth to build retail strategies, so that's where Moast comes in: allowing brands to leverage their network of existing customers to show off their products to prospective customers.
Could You Be One of The Next Top Montreal SaaS Startups?
There's never been a better time than right now to aim for being one of the next top Montreal SaaS startups. Montreal offers an outstanding array of new businesses, client growth potential, and networking opportunities to find the right SaaS for you.